Sweetnisapril
Ta modelka jest
Online
Offline
49, Panna, United States, Palm Beach
Ostatnie Logowanie:
27-02-21 23:40:30
Wyślij napiwek
Fan Boost
Doprowadź modelkę do pierwszej pozycji
Poprzez klikanie przycisku, będziesz doprowadzal Sweetnisapril do pierwszej pozycji na głównej stronie przez 60 sekund. W tym czasie, pokój czat modelki będzie bardziej widoczny i niezwykle popularny! Informacja o Twojej aktywności pojawi się na czacie, będzie widoczna dla modelki i innych użytkowników czata. Sweetnisapril z pewnością doceni ten gest i będzie Ci niezmiernie wdzięczna!
Tylko użytkownicy premium mogą skorzystać z tej usługi:
SAPPHIRE – 1 time every 7 days.
TITAN – 1 time every 3 days.
DIAMOND – 1 raz na każde 24 godziny.
EXCLUSIVE – 3 razy na każde 24 godziny.
CURVY RED LIONESS--Ready to Cum 4U Lots of Times...Hey you~~~ ;-) i need ur cock NOW!!! #SQUIRT #LUSH
Galerie chronione hasłem Ważne detale Sweetnisapril
| | |
| --- | --- |
| Płeć | Kobieta |
| Orientacja seksualna | Biseksualny |
| Wiek | 49 |
| Wzrost | >160cm - 170cm |
| Waga | 60 - 70 kg |
| Włosy | Rude |
| Oczy | Niebieski |
| Rasa | Biała/Kaukaska |
| Języki | Angielski |
| Miasto | Palm Beach |
| Włosy łonowe | Wygolona |
| Biust | Duży |
| Tyłek | Duże |
Co mnie podnieca
420
Being caressed
Being treated like a princess
Attention
O mnie
A happy MILF who loves exploring her sexuality!
Co mnie nie kręci
Ugly Behavior
Co robimy na kamerkach
Godziny pracy Sweetnisapril
| | |
| --- | --- |
| Poniedziałek | 20:00 – 23:00 |
| Wtorek | 20:00 – 23:00 |
| Środa | nie pracuje |
| Czwartek | nie pracuje |
| Piątek | 20:00 – 23:00 |
| Sobota | 20:00 – 23:00 |
| Niedziela | 20:00 – 23:00 |
Blog
A Bit About SweetnissApril
I am a happy and content retired college professor with a Ph.D. I love sharing my sexuality with you for your pleasure. I am single, dating, and love to share the dirty details that I could satisfy your guilty pleasures.
Room Rules.
1 Please be patient! I like to spread the love around. If you're in a hurry, you should go elsewhere. I have no clock. If you tip me, I'm giving you the time you deserve.
2. Please do not ask me to show you something for 0 or 1 tokens. If you're short, you'll eventually see what you want. I'm sure of it.
3. Nobody wants to hear about your aunt, your mother, etc. We can talk about your fetish in private, group, or spy: just ask me.
4. NO PICTURES IN MY CHAT!!! I LIKE ANIMATED GIFS AND GLITTERWORDS.You know what I like: cute, sexy, kind, SWEET!!!!
What's Up With All the Dancing?:
I'll keep doing it as long as I can. I've been dancing since I was 5. Hope you enjoy it. If you want to make me stop, TIP ME Silly Goose!!! Or tip 15 tokens to tell me you want more dancing! Some do!!!
My Moderators
Moderators are Annointed in my room. If you come in and have read my profile, I will instantly know because you will be following my room rules and posting what I like to the chat (see profile for more information on what I like and room rules).
I love the attention, so SPOIL ME guys!!! I love my moderators!!!
Amatorskie filmiki Sweetnisapril
SoapSuds in the Shower Tease
1:15
Pussy Shaved
1:03
Pillow Humping! Moaning! Cumming! Hot!
3:47
Sweetnisapril Lista Życzeń
1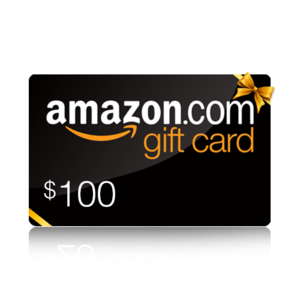 Give your favorite model an Amazon Gift Card which never expires and can be redeemed towards lots of items on amazon.com! Make her feel happy with the most amazing online shopping ever.
Czytaj więcej
Welcome to SweetnissApril's Profile!!!
Thank you, and once we are friends, please, please, please write on my comments wall!!!!!! Enjoy my loves! :-)
Спасибо, и как только мы станем друзьями, пожалуйста, пожалуйста, напишите, пожалуйста, в мои комментарии на стене !!!!!! Наслаждайся моей любовью! :-)